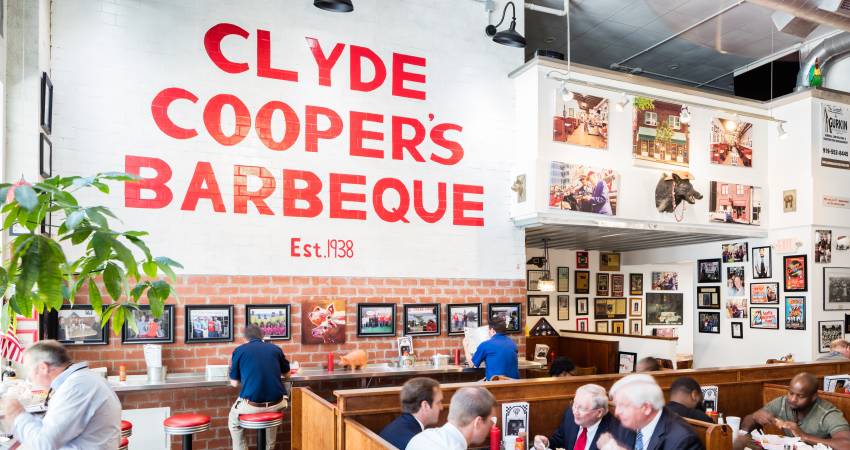 ---

---
ALL GRASS FED MEAT!!!

WE COOK WITH WOOD ONLY OR WOOD & GAS!!!
---
---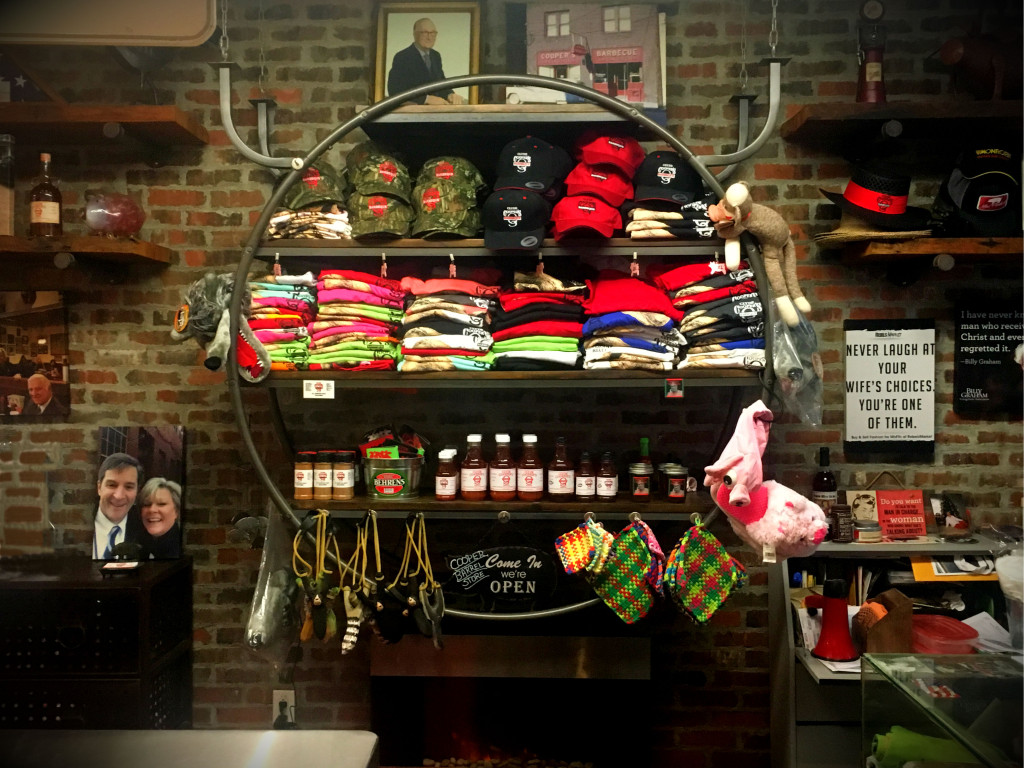 ---
 

Welcome to Clyde Cooper's Barbecue! We have been serving Carolina-style barbecue since 1938 in downtown Raleigh. We slow cook only top grade lean and clean pork shoulders and hams until they are succulently tender. Mix that delicious meat with a splash of our own tasty vinegar based barbecue sauce (but not too much, we want you to TASTE THE MEAT first), and a whole lotta good hospitality which extends the tradition Clyde Cooper himself portrayed. Don't forget, "EVERY BUTT DESERVES A GOOD RUB!"
Let us cater your next party or corporate event! All of our food is made fresh daily and with cholesterol-free oil. 
Come in and join us where we will treat you like family!
---
CAROLINA-STYLE BARBECUE SINCE 1938   
Local Business Resource Page